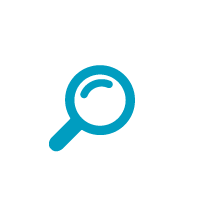 Geolocation Lookup DB – Your Cell/WiFi Positioning Database
Our Geolocation Lookup DB is a cloud-based service that lets users lookup the location of any mobile device by acquiring accurate Cell ID and WiFi positioning information from the world's largest cell-id and WiFi location aggreator. The Cell ID & WiFi Lookup service complements or replaces GPS in mobile devices by leveraging the millions of updates posted daily to our GLDB.
Determine Location of Mobile Devices, Even With GPS Switched Off!
Provides Global Coverage!
Our GLDB provides global coverage with cell-id and WiFi data from more than 196 countries. There are millions of cell towers and wifi hot spots in the world. Thousands of new ones are published every day. We receive, process and aggregate millions of measurements around the world every day that help us to keep our database up-to-date. As for accuracy, our global hit-rate of cell-ids is above 98% and above 92% for WiFi.
Unparalled Accuracy!
We have access to more than 65 million cell-ids from more than 1000 operators in our database. With the addition of more than 750 million WiFi hot spots available from the world's largest available database for mobile positioning, our service offers positioning error rates that are 15% to 35% better than our competitors.
Locating Mobile Devices!
Using a combination of Mobile Country Code and Mobile Network Code, it's possible to narrow location within a geographic area. By determining that a Cell ID of interest is within a Location Area Code (a set of base stations that are grouped together to optimize signal), the location is further refined, generally within 1000 meters. When more data points (cell sequences) are available, accuracy increases.
This Cell ID data is useful for locating mobile devices with a GSM/WCDMA/CDMA modem. There are more than 65 million cell-ids from more than 1000 operators in the databases we use. For increased accuracy, we can combine Cell ID data with WiFi data. The combination of the two data sets lets us locate mobile devices with WiFi capability to an accuracy of about 40 meters in urban areas.
Solves Transportation & Logistics Problems!
If you run a business in the Transport & Logistics industry, you're well aware that vehicles become invisible once they leave the company premises. Only a sophisticated tracking system can help you monitor movement all the way to the intended destination and back. But GPS tracking has limits. It's common to see tracking devices fail to send data because there's no free sight-line to satellites or the vehicle is inside a building. Our Cell ID & WiFi Lookup Database service overcomes these GPS limitations.
The World Series Of Poker!
The State of Nevada in the US requires that only players located within state lines can play for real money. One method used for determining that gamblers are complying with the law is WiFi location detection. Players do not need to be connected to a WiFi network for location verification to work, but their phone's WiFi capability needs to be turned on. Since the system does not use GPS location, it will work even inside sprawling casinos and other structure.
Pros
Using Cell ID and WiFi positioning as a supplement to the GPS tracking of our fleet makes sure we're aware of our truck's locations at all times.

The Verdict:
10/10

This is a wonderful service. I would rate it an 11 if I could.
Pros
Tracking bettors by their cellphone location helps us run a tighter operation and stops us running afoul of regulations.

The Verdict:
10/10

Well done. It does as claimed.
About The Technology
Has it ever struck you that cell tower antenna arrays are always in a triangular arrangment? This is purposely done so that a cell tower can tell which of the three antennas is receiving a signal. Each antenna covers a 120° segment, with the tower situated in the center of the aggregated circular dispersion pattern.
The tower takes a measurement of how close the transmitting device is by measuring signal strength and the round-trip signal time. This is not necessarily a highly accurate measurement, and the calculated distance has a significant margin of error. Using cell tower triangulation with 3 cell towers, a device's location within an area about three-quarters of square mile in area.
Which may not be all that helpful when looking for a small device. Or even a large one. That's where Geolocation XAPI rides to the rescue. By requesting the SIM position from partner network operators and matching the cell-id with our Geolocation Lookup Database, Geolocation XAPI determines the location of a M2M SIM equipped device within about 150 meters in urban areas and 2500 meters in rural areas.
While that's not nearly as precise as GPS positioning, it does work indoors, is not susceptible to GPS jammers, is a useful mechanism for providing GPS Backup, and the results can't be faked or manipulated as they derive directly from the network operator.